Wii outsells PS3 6-to-1 in Japan in June, 5-to-1 in May, 4-to-1 in April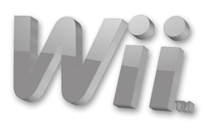 Monday 02nd July 2007, 12:12:00 PM, written by
Farid
Reuters
reports today on the impressive performance of the Wii, in Japan, when compared to competitors' offerings sale numbers. According to Enterbrain, a magazine publisher, the Nintendo Wii out sold its closest new generation rival, Sony's PlayStation 3, 6-to-1.
For the month of June, Nintendo sold 270,974 Wiis, while Sony moved 41,628 units of its PS3 and Microsoft sold 17,616 Xbox 360s. This marks another month-to-month increase of the Wii-to-PS3 Japanese sales ration, thus giving some weight to the unflinching support the Japanese market has shown to
Nintendo stocks
these last two years.
Beyond3D will offer a proper coverage of the monthly Japanese and North American sales in a future update, as soon as the NPD numbers are made available.
Tagging
wii ±
Related wii News