Microsoft boosts Xbox 360 component orders due to upcoming Halo 3 launch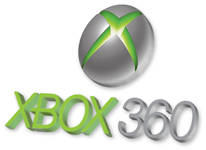 Wednesday 04th July 2007, 12:12:00 PM, written by
Farid
Words on the street of Taipei has it that optical drive OEM Lite-On IT expects to increase its shipments of DVD-ROM drives for the Xbox 360 at the eve of anticipated launch of the third Halo game, Microsoft's biggest gaming franchise.
DigiTimes
also reports that Lite-On declined to comment due to non-disclosure agreements that bind the company to their clients. Sources close to component makers, which supply Lite-On with DVD-ROM drive parts, said that they began to increase their shipment toward Lite-On in June.
In other words, the production of DVD-ROM drives has definitely gone up at Lite-On and the Halo (3) effect on the Q3/Q4 Xbox 360 sales has surely something to do with that.
The production of Xbox 360 is probably already ramping to meet up the demand that will rise with the September 25 launch of Master Chief's latest adventures. We can also expect chip orders from some foundries, which were r
eported to be in decline since launch
, to be witnessing the same kind of pre-Halo 3 boost.
The launch of Halo 2 earned up to $125 million (€92 million) in a single day sale, thus becoming the highest grossing release in entertainment history. Halo 3 is expected to one of the best-seller this holiday season in North America and Europe.
Tagging
Related xbox News