TSMC are making the daughter die for Xbox 360 GPU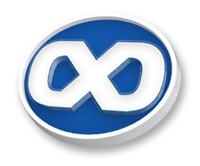 Thursday 16th August 2007, 11:11:00 AM, written by
Rys
TSMC have announced that they're now fabricating the eDRAM and ROP die portion of the Xbox 360 GPU.
The press release mentions
that the world's largest semi foundry is manufacturing the die using their 90nm eDRAM process tech, with the eDRAM cells less than half the size of the equivalent SRAM.
"
Microsoft's selection of the TSMC 90nm eDRAM process for the graphics-rich Xbox 360 is an important validation of the capability and maturity of the technology," said John Wei, senior director of platform marketing, advanced technology division of TSMC. "Furthermore, the production marks the successful continuation to an ongoing collaboration between Microsoft and TSMC.
"
"
TSMC provides the proven manufacturing and chip implementation services required to build a competitive silicon component in volume," said Bill Adamec, senior director of semiconductor technology of microsoft. "The TSMC 90nm eDRAM process is exactly what we need to further strengthen our position in console gaming and entertainment.
"
It's not clear if TSMC are now the sole provider of the GPU daughter die to Microsoft, or whether NEC are still providing dice in quantity as well, letting Microsoft dual-source. Regardless, we imagine that TSMC will quietly become the sole provider of the GPU silicon inside the Xbox 360 over time, Microsoft pairing a 65nm version of the main die with this new 90nm daughter die for the two-chip complete package.
Tagging
b3d ±
tsmc, xbox, 360, foundry, 90nm, edram
Related b3d News