Intel's Aaron Coday talks to Develop about Larrabee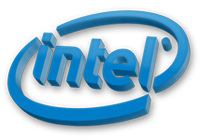 Thursday 14th August 2008, 12:29:00 PM, written by
Rys
Develop has scored an interview with Aaron Coday, Manager of the Visual Computing Group EMEA, on Larrabee, Intel's upcoming x86-based graphics architecture.
Among the myriad things they discuss is future console designs picking up the architecture, with Coday saying, "
It's definitely something we would want to discuss with the console vendors, and hope that the architecture that we're providing is something that is very compelling for them and be interesting.
"
We'd argue that it's not something Intel would want to do, rather it's something they already are doing, pitching to Microsoft in particular for the next Xbox.
Develop goes over the current Larrabee hot topics, including its target market (wooly answer!), whether you'll be able to program it via existing APIs (yawn!), and why it'll be unique at launch by virtue of its programmability.
The interview is a fine way for Larrabee watchers to spend 15 mins
, so check it out.
Tagging
intel ±
larrabee, develop, console, aaron, coday
Related intel News