Microsoft DirectX February 2007 components released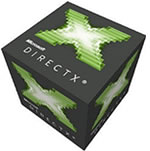 Sunday 04th February 2007, 12:12:00 PM, written by
Rys
Just a quick one to say that Microsoft have stuck to their bi-monthly release schedule for DirectX updates with the usual set of downloads.
If you're a developer,
the SDK will be of interest
, as will
the symbol files
. End users will want
the redistributable
, with a
web installer
available for those that don't want the full download package.
The SDK works fine on Vista, although it's been noted that you still need the Windows SDK for D3D9Ex interface headers. Thanks to
Ralf and Ryan
for the tips.
Tagging
directx ±
Related directx News