Denon enters HD format war with Blu-ray player announcement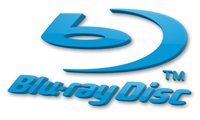 Tuesday 24th July 2007, 03:03:00 PM, written by
Carl Bender
Denon Electronics made public today its first foray into the heated high-definition media battle with the announcement of the DVD-3800BDCI, a top-of-the-line Blu-ray disc player expected to launch sometime this fall. Set to retail for the normal-for-Denon price-point of $1,999, the 3800BDCI is the first Blu-ray player yet announced to formally support BD Profile 1.1, required of all Blu-ray players brought to market after October 31st.

Highlights of the player include support for internal decoding of both lossless DTS-HD Master Audio and Dolby TrueHD and the first-ever inclusion of the 10-bit Silicon Optix Realta chipset in a playback device. The DNR benefits of the Realta chipset allows for the significant reduction of video artifacting, with Denon promising class-leading image quality and upscaling of standard DVD as a result. The 3800BDCI will also feature an SD card slot for support of web-enabled content enhancement; although the player itself will not support ethernet, BD bonus content (games, subtitles, additional feeds) may be downloaded onto an SD card via PC and used in the player to enhance the playback experience.

Announced in conjunction with the DVD-3800BDCI today was the DVD-2500BTCI Blu-ray Transport. A Blu-ray player geared toward existing owners of high-end HDMI receivers, the audio feed is output natively in bitstream form to be decoded by the receiver. Such an option is well-suited to owners of DTS-MA capable receivers that have complained about the lack of bitstream output on presently available Blu-ray players.

A price for the 2500BTCI was not announced.

Tagging
bluray ±
Related bluray News