Quick Tidbit: OMAP3/PowerVR SGX Power Consumption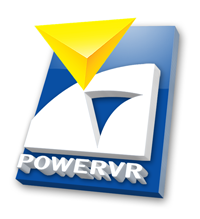 Thursday 12th February 2009, 08:15:00 PM, written by
Arun
It's frequent to see people claim this or that power number is too high to be used in a mobile phone, or so low it'll result in amazingly long battery life.
A recent document
from Texas Instruments gives detailed numbers for
OMAP3
and implicitly PowerVR's SGX, and so might help break some myths.
The goodies are on Page 2 & 3, where the maximum voltage and amperage of every subsystem is given. The numbers speak for themselves as to the order of magnitude we are talking about at full load (680mA, so >900mW for the Cortex-A8!), although obviously it's difficult to imagine how you'd get near those maximums in practice (720p video encoding while doing unrelated processing in the background on the ARM Cortex-A8 maybe). Those aren't the numbers that matter the most though, they're simply the absolute maximum that could happen during a burst, but they are still relevant.
The OMAP35xx family is based on the same chips as OMA34xx, but is aimed at lower-volume devices outside the smartphone market. OMAP3530 supports everything, OMAP3525 lacks PowerVR's SGX, OMAP3515 lacks TI's DSP and video/imaging accelerators, and OMAP3503 lacks both SGX and the DSP. From this, isolated maximum power consumption for these subsystems can be calculated: 100-110mA for SGX530 at 0.95-1.15V depending on the frequency and 460mA for the DSP/Accelerators at 0.95-1.35V. Once again, these are absolute maximums, the sustained maximum and the average must be substantially lower.
There exists
another presentation
which indicates more real-world numbers, but with a catch. On page 5, it claims 350mW for video decode, 606mW for encode and 25mW for music playback. Most likely, those are numbers for OMAP3503/3515, which do not have video accelerators; everything simply runs on the ARM Cortex-A8 'NEON' unit, which is basically a SIMD unit for floating-point and integer. Still, it does highlight just how high power consumption can be in handhelds; OMAP3 with the accelerators would likely be much lower (and certain competing competitions possibly much lower again), but higher-end workloads could still take a lot of power.
For example, Samsung's upcoming OMAP3 phone with Symbian S60 has been said in the rumour mill to have a battery life for 720p video record of about one hour. Given a typical mobile phone battery of 1000-1200mAh @ 3.7v and a power management system with a 85-90% efficiency, that would imply full-system power consumption of ~3W. If you include the memory (very power hungry), the screen's backlight (also very power hungry), the camera subsystem, and assume it's basically a worst-case for OMAP3, this seems relatively credible.
This highlights the amount of innovation that is still necessary at the architectural level to satisfy user demands for next-generation workloads, such as 1080p video playback being streamed live over a 4G/LTE wide-area network. Also very impressive is PowerVR's SGX530 power consumption of only ~100mW, although given the very low clock speeds (100-166MHz) it is not very surprising that the power density is much lower than that of other components. Of course, this is only one part of the picture - power consumption of other subsystems during 3D rendering, such as the memory controller and the memory I/O (plus overall leakage), are very important. But that's also even harder to get any good data on.
Tagging