Windows Live will be required to play Gears of War online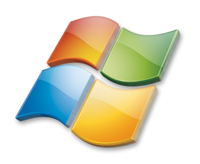 Thursday 19th July 2007, 07:07:00 AM, written by
Farid
The multi million seller Xbox 360 shooter from Epic games, Gears of War, was announced at E3 to be on its way to the PC. This title published by Microsoft Games Studio,
unlike Shadowrun and Halo 2
, will be Windows Vista and XP compatible right out of the box. What the game has in common with the two other first Games for Window titles from Microsoft is the integration of the Windows Live platform for all the online related components of Gears of War.
Indeed, Microsoft did confirm to
CVG
that online play in Gears of War would be available via its Windows Live platform only. A Vista-only platform, so far, which will also be made available to Windows XP. Windows Live is the PC equivalent of Microsoft's Xbox Live platform, with the same two types of accounts available: Silver, a free account and Gold a premium one.
So far, online gaming was available to Windows Live silver accounts, whereas it is a Gold-only feature on Xbox Live. Only the Cross-platform play (PC to Xbox 360) in Shadowrun required a Windows Live Gold account. Nevertheless, this news will probably irritate some of the PC gamers who are worried that this Windows Live experience could turn in the foreseeable future into an exclusively pay-to-play platform, akin what Xbox Live is.
Online multiplayer on the Xbox Live version of Gears of war was a peer-to-peer experience; it is unclear whether a dedicated server will be available, right out of the box or not, for the PC version. Compared to the Xbox 360 version, the PC version of Gears of War will feature DirectX 10 support, obviously a Vista-only feature, five new campaign chapters, a new multiplayer mode, three more multiplayer maps and more importantly, a game editor. Like every other Unreal Engine game from Epic, the game editor will allow for user created contents to be developed for the game.
Tagging
Related windows News