THQ titles now part of the Steam offering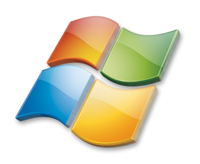 Thursday 19th July 2007, 10:10:00 AM, written by
Farid
Valve's online content delivery platform continues to steam ahead of its competitors. The latest publisher to jump aboard the
Steam bandwagon is THQ
. Publisher of Relic Entertainment games, amongst many others, the American company decided to bring some of its catalogue offering to Steam.
The
first games available
for the service are the award winning RTS from Relic, Company of Heroes, the Rogue-alike from Lore, Titan Quest (and its expansion), and finally the two tactical strategy games from Pandemic, Full Spectrum Warrior and Full Spectrum Warrior: Ten Hammers.
Additional titles were also announced for future release: the spiritual sequel to Total Annihilation, Supreme Commander, the NV30's poster child, S.T.A.L.K.E.R., and Relic's RTS, Warhammer 40,000: Dawn of War and its expansion Dark Crusade.
It is not the first foray of THQ into digital delivery, since its games are already available on other digital delivering platforms, such as
Metaboli
's or IGN's
Direct2Drive
service. But this news should please the many Steam account owners who are looking forward to play their THQ published online games while using
Steam's community integration tools
.
Tagging
Related windows News