Autodesk acquire Mudbox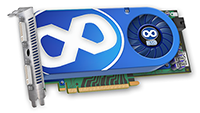 Wednesday 08th August 2007, 01:01:00 PM, written by
Rys
Autodesk, software company behind the likes of 3ds Max, Maya and Inventor, announced on Monday that they'd acquired Skymatter Inc, creators of Mudbox. Mudbox is a brush-based modeling tool primarily aimed at those looking to create high-resolution meshes.
Mudbox users are mostly from the entertainment industries, be it film or game development, and the tool competes directly with Pixologic's ZBrush. Autodesk taking the tool into its software portfolio is a significant one, and we wonder if it'll see Mudbox get a ZBrush-like interactive painter for the model, which is ZBrush's biggest selling point.
The buyout of Skymatter moves Autodesk further into a space they've been looking to conquer since their acquisition of Alias, which brought Maya into the fold and saw Autodesk owning the two market leaders in the 3D modeling field. Mudbox expands that modeling tool offering with a brush-based modeler, to add to the node-based tools they already sell.
If you use Mudbox or ZBrush and know their relative strengths and weaknesses,
we'd love to hear from you in the Beyond3D forums
.
Tagging
graphics ±
autodesk, skymatter, mudbox, zbrush
Related graphics News