NVIDIA updates Shader Library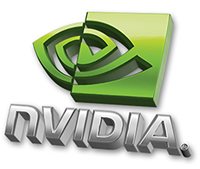 Wednesday 12th September 2007, 04:04:00 PM, written by
Rys
Monday saw the update of NVIDIA's Shader Library, a repository of shader samples for developers to reference while producing their 3D applications.
Tied into their FX Composer tool, the library is full of algorithm implementations and ideas for developers to make use of when developing their own applications, either as inspiration or wholesale if the effect is exactly what they need.
"The September 10th update to the
NVIDIA Shader Library
includes new HLSL and CgFX samples for techniques including deferred rendering, texture-space diffusion, color-space conversions, surfaces with fine hairy fuzz, and simplified support for COLLADA shared-surface shadowing; in addition, many existing shaders and #include files have been broadly upgraded to improve support for realtime shading inside DCC applications like Autodesk 3DS Max and Softimage XSI."
Check the referenced link to see the library and all of its contents. FX Composer should pick up the updates automatically.
Tagging
nvidia ±
shader, library, update, fx, composer
Related nvidia News