NVIDIA to launch G9 flagship in February?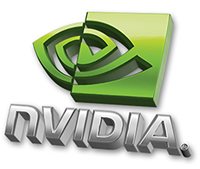 Friday 30th November 2007, 11:11:00 AM, written by
Geo
Digitimes is reporting
that NVIDIA will launch a new generation with a flagship part in February of next year. The infamous "sources at graphics card makers" are cited for the tip. The report claims the new DX 10.1 GPU will be at 65nm; which, if true, would not be an advance against either their own G92 (already 65nm) or AMD's RV670 (55nm).
If true, a February '08 launch of a high-end card would be 16 months since NVIDIA's last new-gen flagship launch, G80, in November of 2006. The timing seems reasonable, but as always we remind our readers of "Geo's rule: Any reported launch that is more than 60 days in the future is still a crapshoot."
Tagging
Related nvidia News