Intel on data-parallel languages and raytracing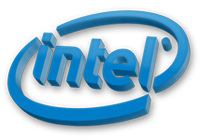 Monday 28th May 2007, 09:09:00 PM, written by
Tim
Intel is currently researching data-parallel languages,
reports EETimes
. These languages would most likely be for massively parallel architectures, such as
Larrabee
and Terascale, putting them in direct competition with NVIDIA and AMD in the GPGPU market. In addition, Intel is developing parallel languages for specific areas, such as TCP/IP processing.
Another intriguing tidbit reveals that Intel is developing "applications in areas known for being highly parallel such as recognition and game graphics." Presumably, this is for Larrabee, although that chip's specific function is still unknown. Jon Stokes from Ars Technica
has claimed
that Larrabee will be use a combination of ray tracing and rasterization, presumably using rasterization for primary rays and ray tracing for secondary rays (as put forth in
a recent paper
from Stanford). EETimes' comments do suggest that Larrabee will target the GPU market as well as the GPGPU market; of course, this does contradict
earlier reports
that the first iteration of Larrabee will only be targeted at the GPGPU market. However, the timeframe for Larrabee remains unknown, and it remains to be seen if these research projects are even exclusively aimed at the Larrabee architecture, or if they are more general in nature.
Tagging
Related intel News