Larrabee: 16 Cores, 2GHz, 150W, and more...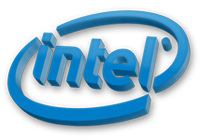 Friday 01st June 2007, 06:08:00 PM, written by
Arun
It is amazing how much information is out there in the wild, when you know where to look. TG Daily has just published
an article
partially based on a
presentation
they were tipped off about, and which was uploaded on the 26th of April. It reveals a substantial amount of new information, which we will not focus on analysing right now, so we do encourage you to read it for yourself.
Page 1 discusses the possibility that Larrabee is a joint effort between NVIDIA and Intel, which we find unlikely, and is possibly just a misinterpretation of the recently announced patent licensing agreement between the two companies. Page 2 is much more interesting however, as they link to the presentation above and also uncover the hidden Larrabee PCB diagram on slide 16.
We would tend not to agree with most of the analysis and speculation provided by TG Daily, but it's still worth a good read along with the presentation, which we are very glad they uncovered. Especially interesting are slides 16, 17, 19, 24 and 31. That last one includes some very interesting and previously unknown information on Intel's upcoming Gesher CPU architecture (aka Sandy Bridge), which is aimed at the 32nm node in the 2010 timeframe. Larrabee, on the other hand, will presumably be manufactured on Intel's 45nm process but sport a larger die size.
Tagging
Related intel News