Nintendo's market capitalisation entered Japanese Top 10 for a brief while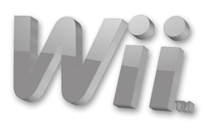 Tuesday 26th June 2007, 04:04:00 AM, written by
Farid
Reuters
reports that Nintendo Company Limited, in the wake of the worldwide success of the Wii and DS, briefly passed Sony Corp. in market capitalisation and thus became the 10th most valuable company on the Tokyo Stock Exchange this Monday.
During the morning trading session, Nintendo's shares peaked at 46,350 yen ($375/€279), taking the company market value to a high of 6.57 trillion yen ($53 billion/€39 billion) passing Sony's for a short while for a short while. When the market closed, Nintendo finished at 11th place in-between the two biggest consumer electronics makers, Sony and Matsushita (Panasonic/ Technics), with a market value of 6.39 trillion yen, a neck away from Sony's 6.48 trillion yen.
This impressive
market performance of Nintendo's shares
can be attributed to the resounding successes of Nintendo's handheld, the DS, and console, the Wii, coupled to a very impressive business model for both machines. Add to that, major publishing hits such as the DS Training series, Nintendogs, Wii Play/Sports and the ever going Pokémon franchise.
Nintendo's shares values seem like an unstoppable train, rising almost fourfold during the last two years, light-years ahead of the Nikkei average of 57 per cent over that same period. Nevertheless, the market keeps an eye on any signs of potential market underperformance, particularly seeing that the video gaming market is one susceptible to fast and major changes. As analyst Takeshi Koyama of Mizuho Securities notes "[t]his is one of those companies that is not exactly making daily necessities. One negative factor and shares could take a dive. We need to be careful in dealing with shares like this."
Tagging
Related wii News