So long, Chris, and thanks for all the fish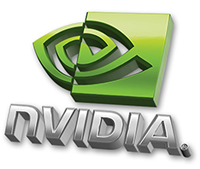 Tuesday 02nd February 2010, 06:27:00 PM, written by
Rys
On January 28th, graphics enthusiast, NVIDIA multi-GPU maestro and friend, Chris Arthington -- best known as ChrisRay to graphics and PC hardware enthusiasts worldwide on many discussion forums -- passed away after battling pneumonia.  He was 27 years old.
Chris was an advisor to Beyond3D on many SLI and multi-GPU related matters, helping educate us about driver support, answer our questions and connect us to NVIDIA.  A regular poster on many forums on all matters PC hardware related, Chris informed and helped many thousands of people directly, and definitely informed orders of magnitude more as passing enthusiasts read his contributions to technical threads.
His love was 3D graphics, especially multi-GPU, and his contributions to the field as a member of NVIDIA's graphics focus group and online forums, listening to customers, have helped shape and evolve GeForce hardware and software in recent years.  If you enjoy SLI, you owe part of that experience to Chris.
On top of all of that, he was a good personal friend and a really nice guy.  He's survived by his family, and he tirelessly devoted his time and income to caring for his mum, who suffers from long-term illness.  We also know he was close to his brother and his extended NVIDIA family, most of all Ken Brown.  Our thoughts go out to those closest to him and his good friends, many of which were worldwide and online.
NVIDIA and nV News have setup a page on nV News in his memory, where you can donate to a fund that'll help his mum as he did
.  NVIDIA are contributing significantly too.  If he helped you out in any way over the years, we hope you'll give a little if you can.
We'll miss you, man! So long, and thanks for all the fish.....
Tagging
nvidia ±
chrisray, chris, arthington, sli, geforce
Related nvidia News