ARM releases OpenMAX DL libraries for AAC and H.264 decoding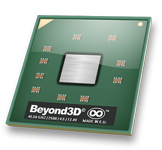 Wednesday 05th September 2007, 10:10:00 AM, written by
Farid
ARM, the microprocessor intellectual property (IP) company, specialising in RISC processors and system-on-a-chip (SoC), has made available OpenMAX DL API libraries for the decoding of AAC audio format and H.264 video format. These libraries are optimised to take advantage of the SIMD instruction set found in ARM Cortex-A8 and ARM11 series processors.
Product of the Khronos Group, like OpenGL ES,
OpenMAX
is a cross platform API created with the goal to alleviate the difficulties related to porting media codec and hardware accelerated media applications across numerous embedded platforms. In other words, it creates a layer above the media accelerating hardware functions, which allows codec implementers to port their code across platforms without having to optimise for the underlying silicon.
ARM also announced its goal to add more optimized OpenMAX DL functions for MP3, JPEG and MPEG-4 decode. The company also plans to offer optimized versions of signal processing domain functions including FFT, FIR and IIR filters.
The libraries are available at
ARM's website
.
Tagging
Related cpu News