Jen-Hsun Huang testifies in case against 3dfx creditors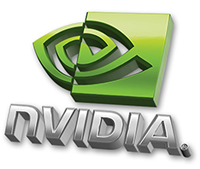 Tuesday 27th March 2007, 05:05:00 PM, written by
Rys
NVIDIA CEO, Jen-Hsun Huang, has testified for his company in their case against 3dfx's creditors, in a case brought by that body. San Jose Mercury News reports that Huang puts no stock in the creditor's assertion that NVIDIA valued 3dfx engineers at USD $1M a head at the time of sale, rather that the figure was based on revenue each engineer was expected to generate for the company based on potential future efforts.

Testimony by Christine Hoberg, NVIDIA's CFO at the time, backs up Huang's assertions. He cites cross-company animosity at the time as the reason why they couldn't possibly be counted in the final figure NVIDIA paid for an amount of 3dfx's key assets, and that they could only be hired outside of that process. In the end NVIDIA ended up taking 100 of the 120 or so 3dfx engineers.

It seems a key point in the case to make, 3dfx's creditors relying on the court ruling in their favour against Huang and Hoberg's testimony, valuing the engineers at a high monetary value at the point of sale, and including them in the assets that NVIDIA eventually purchased.
Quite aside from the financial implications, the testimony in the case so far points up how ardently experienced graphics engineers are coveted by IHVs, and how much personal considerations can come into play in acquiring them. Huang noted in court "I was interested in the engineers, that was my primary interest all along." Yet the engineers were not formally included in the deal because "The two companies had been in competition for so long, the animosity would be so significant that forcing their engineers to come to Nvidia would be impossible." This required individual wooing, with Jen-Hsun personally involving himself in the interviews, resulting in 100 hires out of 120 possibles.
Tagging
nvidia ±
3dfx, jen-hsun, huang, case
Related nvidia News