Real-Time Ray Tracing : Holy Grail or Fools' Errand?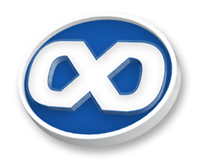 Friday 12th October 2007, 10:10:00 AM, written by
Dean Calver
With Intel making noise about acceleration of real-time ray tracing in recent months, especially where it concerns future hardware they're working on, DeanoC found himself a little puzzled as to why.
Pitting real-time Whitted RT vs traditional real-time rasterisation, Deano's article compares the two approaches to see where the pros and cons of each approach lie. Should we be hailing our future shiny ball overlords, or does recent RT chatter need a bit more to back it up?
Have a read and find out
!
Tagging
b3d ±
deanoc, whitted, ray, tracing, rasterisation
Related b3d News